Hello, custom branded wristbands!
With the increasing digitization of everything, we all crave for real connections. Our wristbands are created to intensify the relationship between brands and their followers.
Create a special bond with your audience
We strongly believe in the power of an authentic message. This could be anything from the brand claim to a positive declaration for your cause, reminding followers of your common goals and the connection they love to share.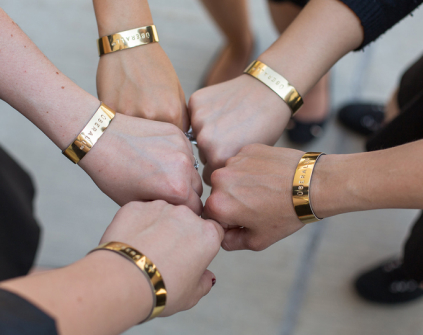 It's all about your message
Whether you're nurturing vital relations with customers, celebrating employees, or aiming to impress business partners, we make your personal message stand out. Let's put it on a wristband and add glamorous vibes.
Bold, beautiful and oh-so-bespoke, our wristbands are effective marketing tools to get your audience's attention. Keep it simple with a striking message, pick a vibrant colour, and inform your audience with innovative digital concepts.
Made in Europe, Made with Love
Sustainable materials and local suppliers have always been integral to the way we collaborate. We pride ourselves to do what we love and work with partners that believe in our product as much as we do.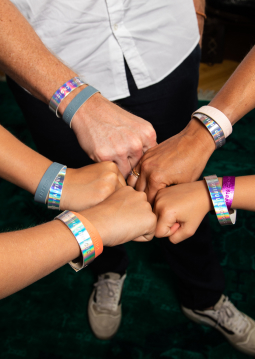 Discover our premium line-up
There are many ways to design a wristband. We opted for timeless design and reduced shapes with plenty of space to feature your values.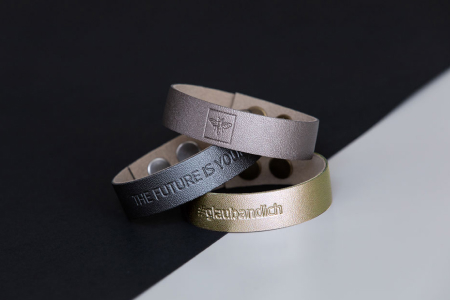 Made to easily snap-on and snap-off, this wristband could be anything from a stylish event accessory to a smashing piece of merchandise. Now it's up to you to find the perfect message you wish to manifest.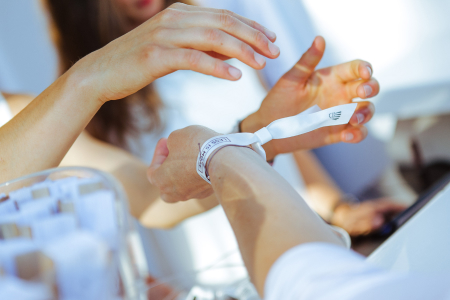 Do you have high security standards at the entrance but are you tired of treating your guests like teenage festival goers? Meet our elegant satin version suitable for luxury brands and events.
Let's upgrade the way you communicate with your target group. Create captivating experiences for campaigns without compromising on the look and feel.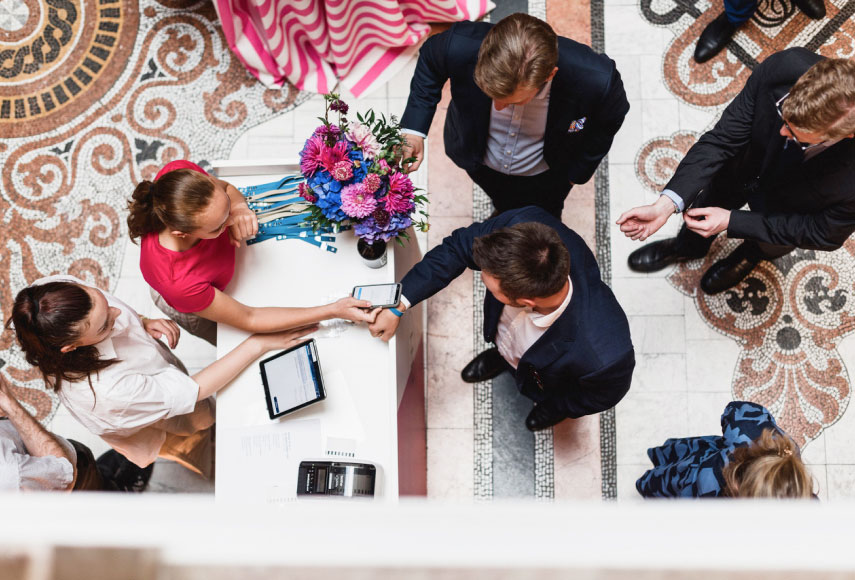 Elevate your hospitality & guest management game
Wristbanditz custom printed wristbands come equipped with NFC technology. This contactless communication feature creates a game-changing experience for event organizers and guests.

Our premium wearables will assist with important event management tasks such as the administration of contact data and communication with guests.
Wristbanditz create powerful experiences for international brands and their followers
What all our customers have in common: they are innovative, curious, authentic and have a desire for a deeper connection with their audience.