It's all about your message
Let's put your statement on an innovative bracelet and inspire your audience.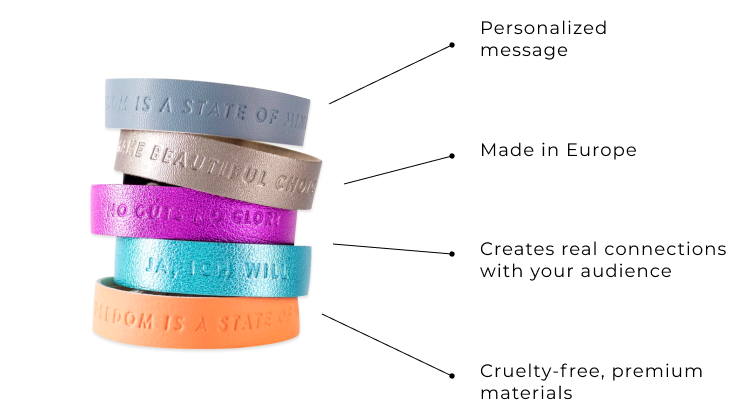 > Discover premium event wristbands <
Expect to learn everything you need to know to start your own project: materials, design, colours.
What's your magic mantra?
In order to get someone's attention these days, messaging must be smart and to the point. You need clever tools and strategies that will make your brand shine brightly in a crowded market.
Our premium wearables create a game-changing experience for event organizers and guests. They assist with important event management tasks such as the administration of guest data and communication with your audience. Consider this your digital event upgrade with a personal touch.
Give your brand a new dimension
It's time to rethink the status-quo and elevate the concept of event wristbands to a new level by combining entrance functionality with your event or brand message in a fun and bold way.
Wristbanditz create powerful experiences for international brands and their followers
What all our customers have in common: they are innovative, curious, authentic and have a desire for a deeper connection with their audience.